The Hurt Locker vs Avatar
Many would be shocked to hear the news that Avatar was defeated by The Hurt Locker, as The Hurt Loccker won 6 BAFTA awards, when compared to that 2 BAFTA awards by Avatar. Check the link below to see the comparison.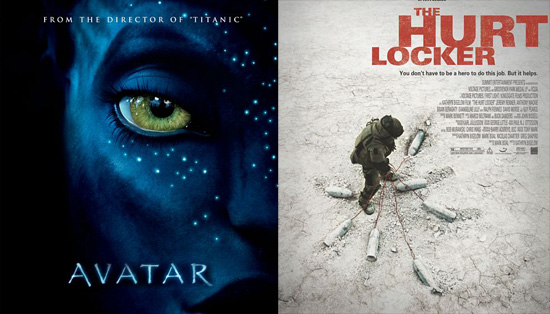 BAFTA awards by The Hurt Locker:
Hurt Locker won 6 BAFTA awards in the following categories
1.       Best film
2.       Best director
3.       Best Original screenplay
4.       Best editing
5.       Best cinematography
6.       Best Sound
BAFTA awards by AVATAR:
Avatar won 2 BAFTA awards in the following categories,
1.   Best Editing
2.   Best Special Visual Effects
But the battle doesn't stop here because both the films are nominated under 9 categories for Oscar.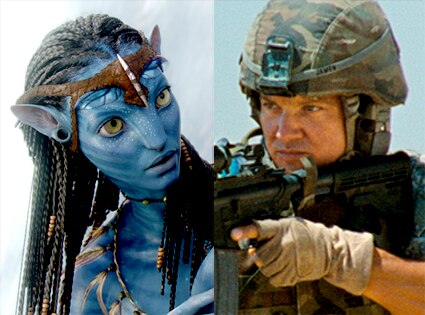 Why "The Hurt Locker" is good
i) This film is about the story of the Bomb Squad team in Iraq.
ii) Due to securit issues, this film was short in Jordan.
iii) This film is directed by Kathryn Bigelow, who is the ex - wife of James Cameroon.
Story Line
This film clearly showcases the sufferings of the USA bomb squad team in USA and also expresses their desire to save people, in spite of the danger they face. Thomson, the bomb squad leader, dies in a bomb blast, when he tries to deactivate the bomb.
He is replaced by James, and the rest of the story deals with how he proves that he was efficient in his job to save innocent lives from bomb blast. He nearly faces death, but wins the race all the time. At the end, his schedule was over and he returns to USA.
Later he was very much worried abou the continuouis bomb blast in Iraq, and finally he returns to Iraq and continues to serve for the people. A touching film indeed. You can check the list below to find the actual reason.
Why Hurt Locker deserves an Oscar
---
Like it on Facebook, Tweet it or share this article on other bookmarking websites.